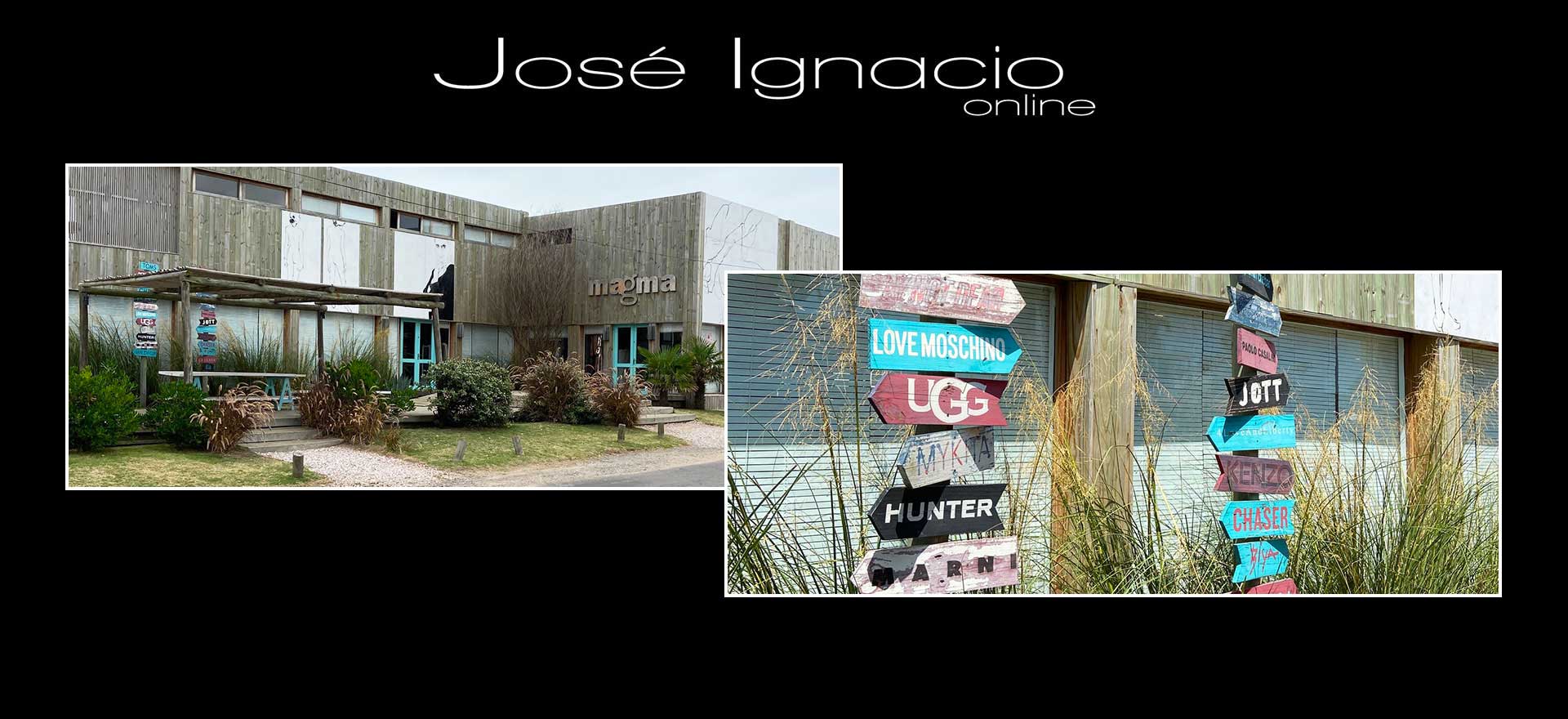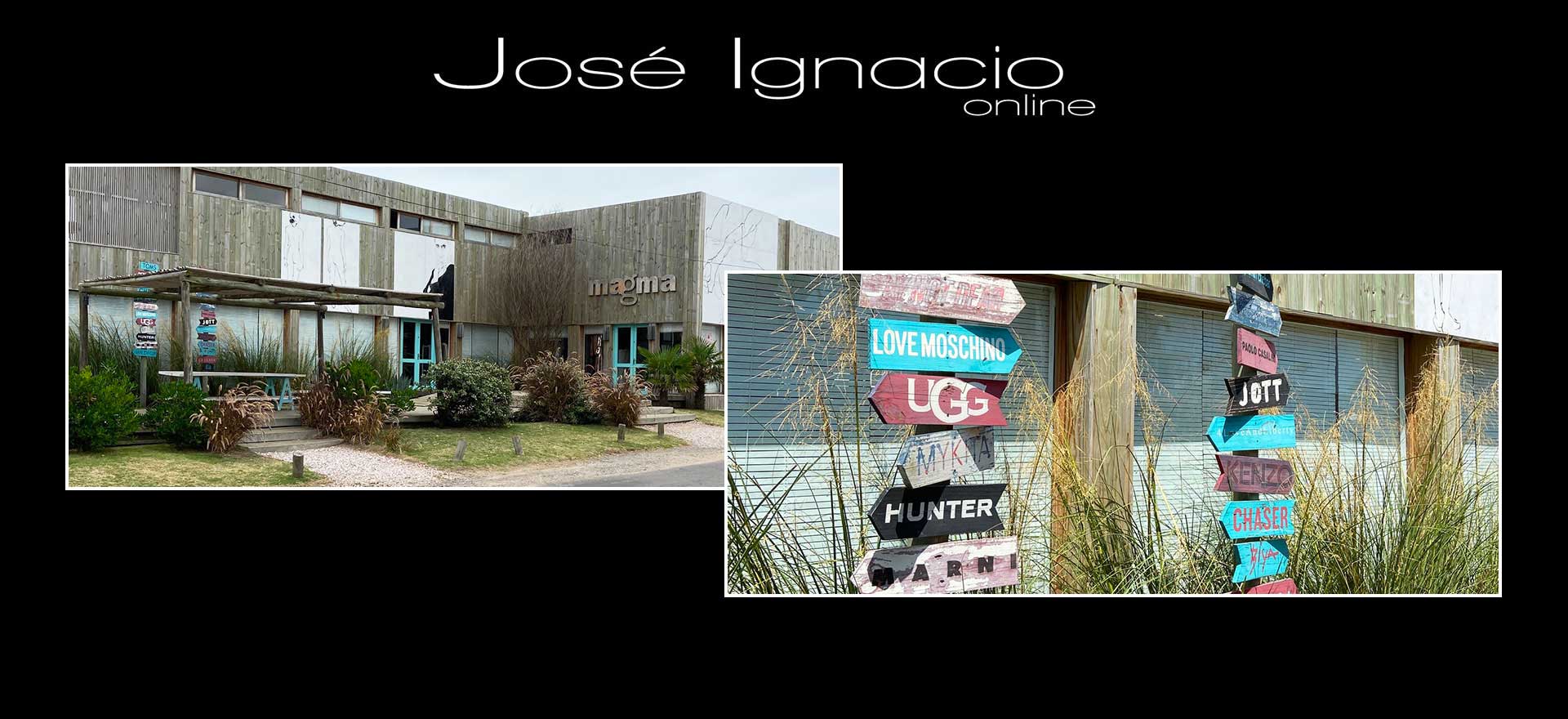 Fashion ... Stylish Curiosities ... Deco
José Ignacio's dress code is known to be " bohemian-chic " and " Low Profile ". Even if some days the beaches and the streets turn into a giant fashion catwalk. Don't try to find any luxury boutique, or a fashion outlet chain, they aren't any here. Nevertheless, shoppers and shopaholics will be in heaven as few original concept stores and beach pop-up stores, offer an eclectic variety of national and international lifestyle items, such as from fashion clothing, home-deco, furniture, and other stylish curiosities. While staying or visiting José Ignacio, get inspired and add a few extra kilos to your luggage weight. Uruguay's stylish ponchos, shawls, and comfy woolen plaids are among the most wanted items.










Jose-Ignacio-Surfin-Uruguay
Concept Stores ... Fashion ... Deco ... Ethno Curiosities
Mutate. Born in the summer of 2002 on the beaches of José Ignacio, with a collection of men's clothes inspired by a trip to India and in some characteristics of its clothing and the use of organic fabrics. In the following season the first store opened in José Ignacio. The interior design was set with vintage furniture and objects that some customers wanted to buy, giving Mutate's owner " Gonzalo Massa " the kick to start a curating job that identifies Mutate up to now. Mutate is A Lifestyle Concept Store with clothes, rather than a fashion store. The nomadic and cosmopolitan spirit leads Gonzalo to travel the world in search of unique pieces, with a special accent in the modernism of the 40s - 50s and the Nordic design. The result is a collection that respects and represents the values that guide Gonzalo: aesthetics, quality and sustainable consumption. Mutate is A Must visit Concept Store !
Mutate: Calle Las Garzas - 20402 José Ignacio - Maldonado - Uruguay
La Esteña. The iconic white and blue stripes facade is the signature of famous couple, Architect. Martin Gomez and wife Daniela Coll. La Esteña is a renowned home-decor store in José Ignacio, eclectic high-end deco pieces and curiosities are tastefully curated by a team of style savants who combine local favorites with curiosities from all over the world. The trendy store is naturally more visited during the summer season, as José Ignacio is booming with its international visitors.
La Esteña: Calle Los Cisnes esq / Calle Los Tordos - 20402 José Ignacio - Maldonado - Uruguay
Santas Negras. A wonderful concept store that combines local items with some trendy imported chic brands. Opened and run by artist-interior designers Patricia Torres and Paula Martini, Santas Negras is a showcase for an eclectic variety of clothing, furniture, and stylish curiosities. The store is on two levels, to flow organically and promote a circular way of navigating the store. Santas Negras items proposals are mainly of Uruguayan origin. This lovely Concept Store is the perfect place where to shop, Uruguayan ponchos, hats, stylish jewels, souvenirs ... or to have a chat and coffee break.
Santas Negras: Cno. Saiz Martinez esq / Los Lobos - 20402 José Ignacio - Maldonado - Uruguay
Sentido José Ignacio. Located right next to the famous " Parador La Huella ", just a few steps from the beach. Sentido is a true shopping experience, from the diversity of items proposals, which does not obey to any fashion tendency, harmony only matters. Objects and unique pieces are curated with passion and enthusiasm: fresh style colorful fabrics, furnitures, accessories, timeless deco, home-wears, candles … A lovely bar & coffee-shop complete the offer.
Sentido José Ignacio: Calle Los Cisnes - 20402 José Ignacio - Maldonado - Uruguay
El Canuto. Born in 1995 in José Ignacio, with a proposal of a bit of everything. At that time there were clothes, furniture, objects, books, and a long list of diverse items. Over the years it was reducing its proposal, today it's mainly a fashion clothing & accessories store, consolidating each year as a fashion reference in José Ignacio. The owners select and offer designer garments made from noble materials, chosen with love after a meticulous work of curatorship.
El Canuto: Calle de Los Cisnes - 20402 José Ignacio - Maldonado - Uruguay
Surfin Uruguay. The New Hip " Surfing Store & Coffee Shop Bar " in the village. Despite being neighbor with numerous of hot surfing spots, José Ignacio is known as a good and fair spot for surfers, kiters, and for those less familiar with the world of waves. This surfers paradise has been gratified with this new " Surf Store & Coffee Bar ". High end items and brands are stocked at Surfin Uruguay, such as: Fashion Apparels - Surfboards - Kite-boards, Accessories ... Come to enjoy a coffee before to catch and ride your first waaaaaave ! Have a little chat and a refreshing beer after your salty ride ! Woooo Woooo Surfin in Uruguay !!!
Surfin Uruguay: Calle Los Cisnes esq / Calle Los Tordos - 20402 José Ignacio - Maldonado - Uruguay